You can have relaxed stay with enjoyable spa. Shimoda-sou is only a minute away from Sotoura-beach. It is popular for young families as its shoal and quiet atmosphere. You can also visit the next beach: Konade-beach on foot. Some rocky shore where you can find small fish and crabs.
And how about early stroll by the ocean? We are very close to the ocean, that you can walk back without changing your swimwear.
We are Japanese-style hotel with relaxing spa. You can spend some wonderful time with traditional Japanese style. Great place to spend relaxed and fun with your family, and also for large groups such as sports camp.
Car parking available.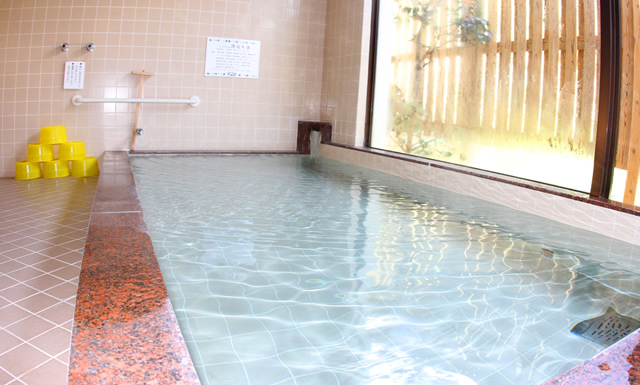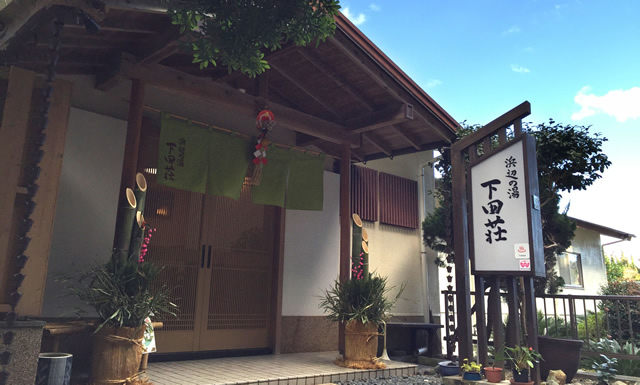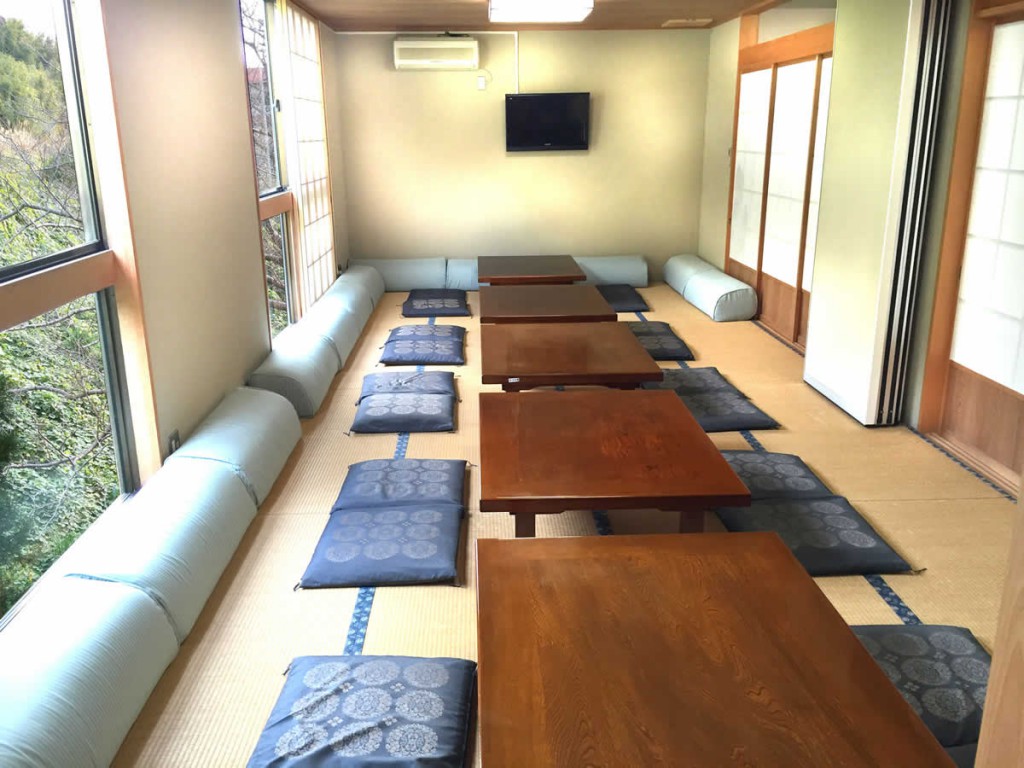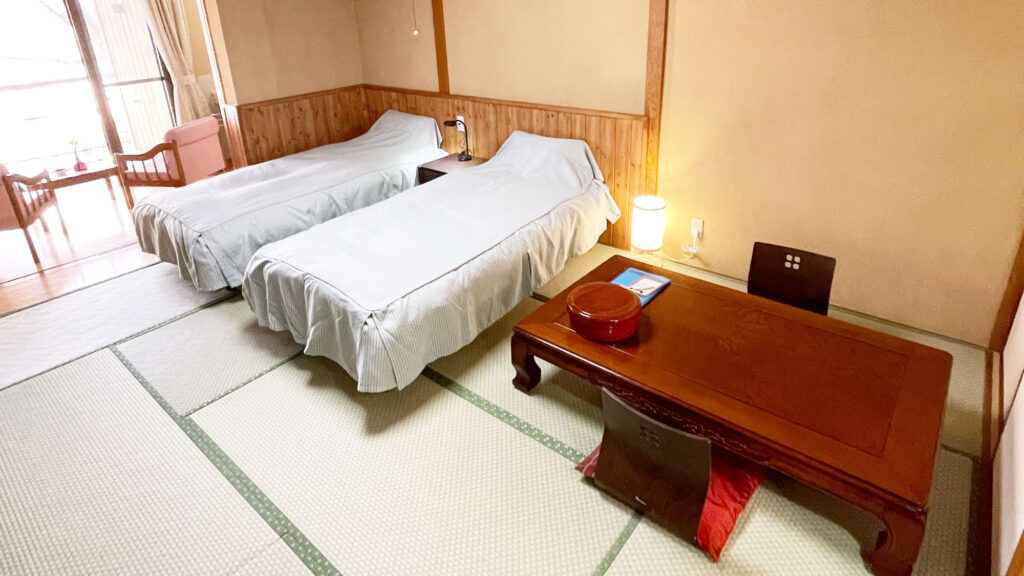 Japanese-Western style room
Shower room
You can come back straight from the ocean with swimsuits or wetsuits. On rainy days, you can hang your swimsuits in the shower room.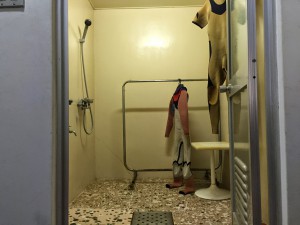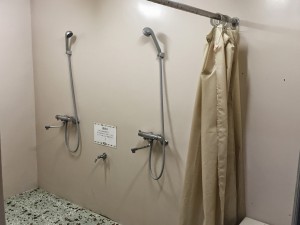 We also have a place to hang your swimsuits and wetsuits outside.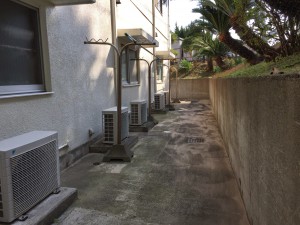 Tap for hot spring.
Other than shower, we have a tap for hot spring. You can fill such as plastic tank with hot water, which is the same with the spa.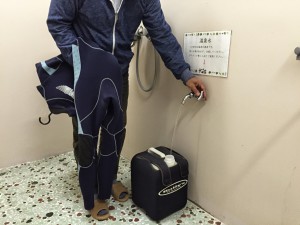 It's convenient for plastic tanks.
Other facilities
BBQ set
BBQ stove(grill with iron plate)
Charcoal
Tongs(each for charcoal and cooking)
Please bring your foodstuff
OPEN 18::00-21:00
Set 6,000yen(tax not-included)
We can prepare your paper plates and cups with special offer.
Extra charcoal 800yen(3kg)
Free rental bicycles
You can enjoy cycling while watching the beautiful coastline.
Hotel guests can use bikes for free. Please ask at the front desk.
*Please note that quantities are limited and we might not be able to meet your request.
Available time
Check In

14:00

Check Out

10:00

Onsen

14:00~23:00
6:00~9:00

Front Desk

13:00~21:00

Entrance closed

23:00~6:00

Lights off

23:00
Wide Japanese-style rooms, with relaxed and calm atmosphere.
Futon(Japanese-style bed) making self-service.
Day spa
Business hours

13:00-21:00
(Open everyday. Sometime closed for maintenance.)

Price

Adult ¥700
Child(3years old – elementary school) ¥400

Others

Break room(Relax room with 20 tatami wide)
Snack stand(13:00-20:30)
Access
by Train
Tokyo-IzukyuShimoda by limited express (approx.2:45)
Tokyo-Atami-IzukyuShimoda by Shinkansen and local train (approx.2:30)
IzukyuShimoda-Sotouraguchi by bus
by Car
NumazuI.C. (Tomei Expressway) – Shimoda
AtsugiI.C.(Tomei Expressway)-OdawaraAtsugiRoad-Route135
FAQ
From when can I check-in?

Check-in start from 2:00pm.

What should I tell when making reservations?

When you book by phone, first tell us when, how many nights and how many people you want to stay. We will check the vacancy, and ask your name, address and phone number. We also ask about your schedule on arrival: such as how you are going to come(train/ car/ ship) etc…

Can I park before checking-in?

Car parking for hotel guests are from 2:00pm. You cannot use the parking before than.

Until when can I check-in?

Checking-in is until 9:00pm. Please contact us by 8:00pm when you cannot make on time.

By what time should I Check-out?

Check-out is by 10:00am.

want to use the internet.

Wireless Lan available. As we don't have rent equipments, pleases prepare by yourself. Please ask the front desk for LAN connection.

I want some drink in the room.

We don't have any vending machine or preparation in the room fridge. If you need any drink, you can buy some at the front desk or feel free to bring by yourself.
Also, we don't have any room service. If you need anything like ice, please come to the front desk.
We apologize for your inconvenience.
---
Plan with dinner and breakfast per night.
Limited time offer. Until April 24th, 2016. ※Example photo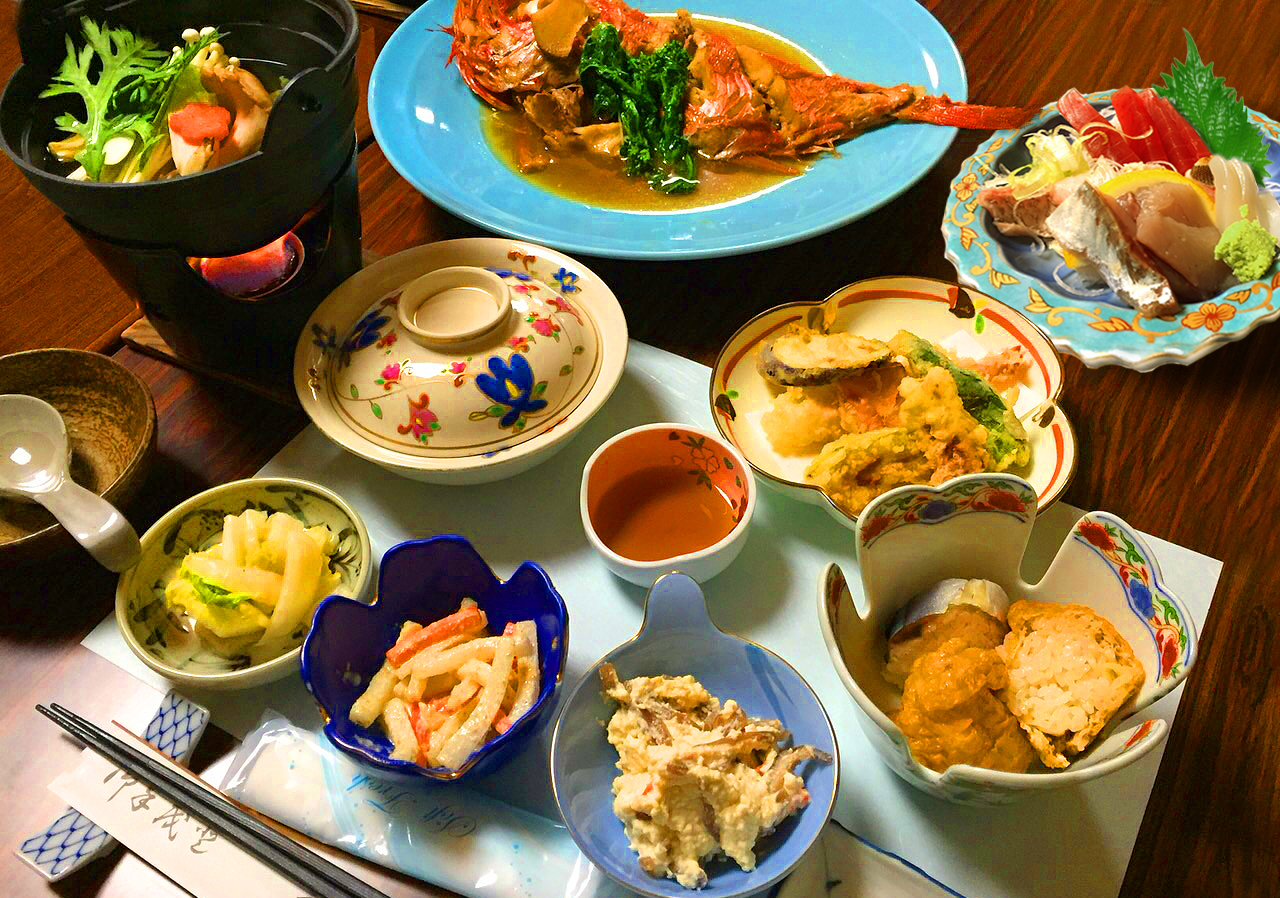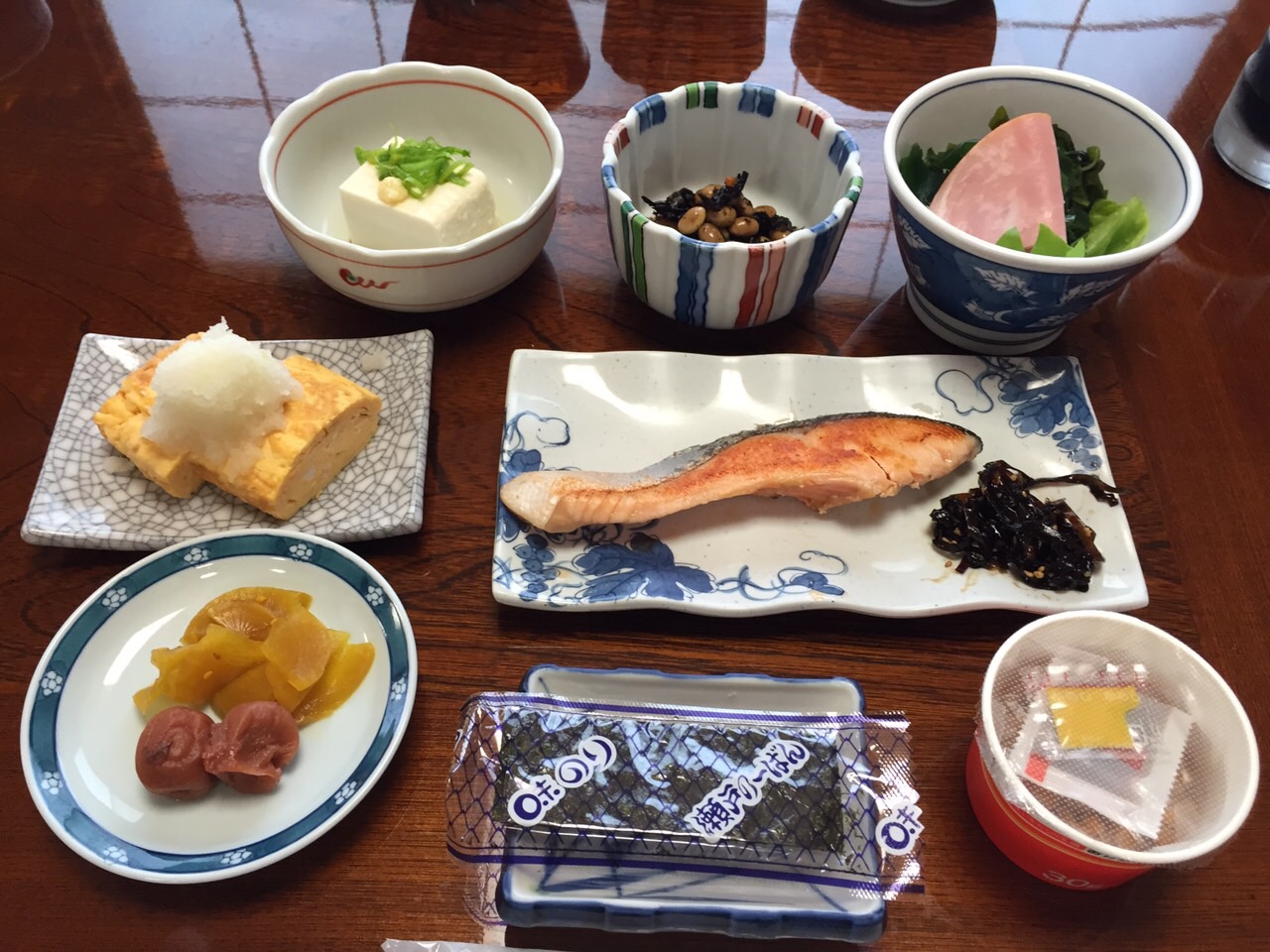 ・Please make the reservation 3days before arrival. For any question, please contact yoyaku@shimodasou.jp
・We can arrange special meals.
Simmered Alfonsino ¥2500〜 Sashimi boat ¥current value
・Child guests will be served children's plate.
Reservation Cancellation
Guests must pay cancellation penalty fees as shown below.

| | |
| --- | --- |
| 7 days before | 20% |
| 2 days before | 30% |
| 1 day before | 50% |
| same day | 100% |
| No Show | 100% |
Reservation
Reservation form will open by clicking under the selected date.(Choose the date with ○ or △.)
E:mail yoyaku@shimodasou.jp

2023年12月
客室タイプ
日
月
火
水
木
金
土

全室共通

1

2

全室共通

3

4

-

5

-

6

-

7

-

8

-

9

-

全室共通

10

-

11

-

12

-

13

-

14

-

15

-

16

-

全室共通

17

-

18

-

19

-

20

-

21

-

22

-

23

-

全室共通

24

-

25

-

26

-

27

-

28

-

29

-

30

-

全室共通

31

-